Pôle Universitaire Saint-Jean d'Angély

24 avenue des Diables Bleus
06300 NICE
Tel : 04.92.00.11.00
Coming from the Nice International Airport
The best alternative is Bus + Tramway (

waiting time

+ ~30-40 mn travel)

You will arrive at Terminal 1 or Terminal 2. Buses #98 (labeled "Riquier") and #99 (labeled "Gare SNCF") are connecting both Airport Terminals to Nice downtown (see Map below).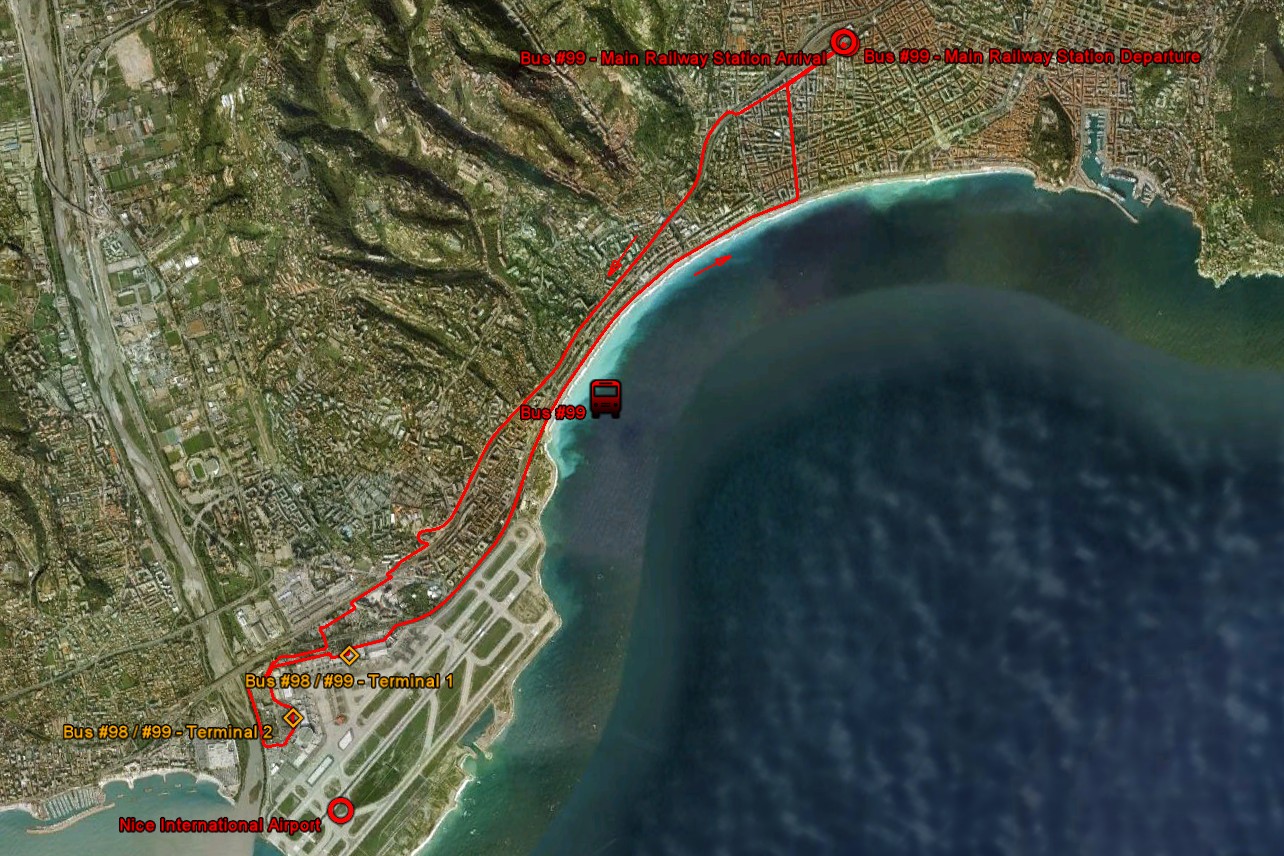 Both bus lines are possible and will take you to Nice downtown, near a Tramway station (there's only one tramway line).
You need to buy a one-day ticket for 6€. Tickets are sold at the tickets sales office just at the ground-floor exit of the Airport (just ask for a "Nice" bus ticket). If you're in a hurry, you can possibly buy tickets directly from the bus driver BUT you will need cash.
There is a bus every 20 or 30 minutes depending whether you travel on week days or weekends.
Timetables:
AFTER the bus you need to take the tramway
Please read carefully the following indications:
By experience, both buses take about 20 to 30 minutes depending on the car traffic.
Bus #99 is recommended and will take you to the Main Railway Station ("Gare SNCF"). Just before the arrival to the main railway station, the bus will go through small streets just to make a U-turn, so don't worry about it, it will definitely stop at the railway station. From the Main Train Station, you need to walk about 2 minutes to get to the "Gare Thiers" tramway station. Take the tramway toward "Hôpital Pasteur" (this tram direction is on your right when you come from the railway station).
Bus #98 will take you close to the Museum of Modern Art (MAMAC). Bus #98 will take you along the "Promenade des Anglais". You should exit at the last stop "Promenade des Arts", but you will need to walk a bit to take the Tramway (just follow the tram tracks). The bus stop is located bewteen the two Tram stopsV

"Cathédrale - V

ieille Ville" and "Garibaldi". At the tram stop, take the "Hôpital Pasteur" direction (which is about the same direction as the bus took to lead you there).
There is only one Tramway line, so you cannot be mistaken.
Once you're in the tramway, you will travel for about 10 to 15 minutes depending whether you took bus #98 or #99. You need to exit at the "Saint-Jean d'Angely Université" tram stop. A vocal announcement is done before each stop, and LCD screens will indicate the stops.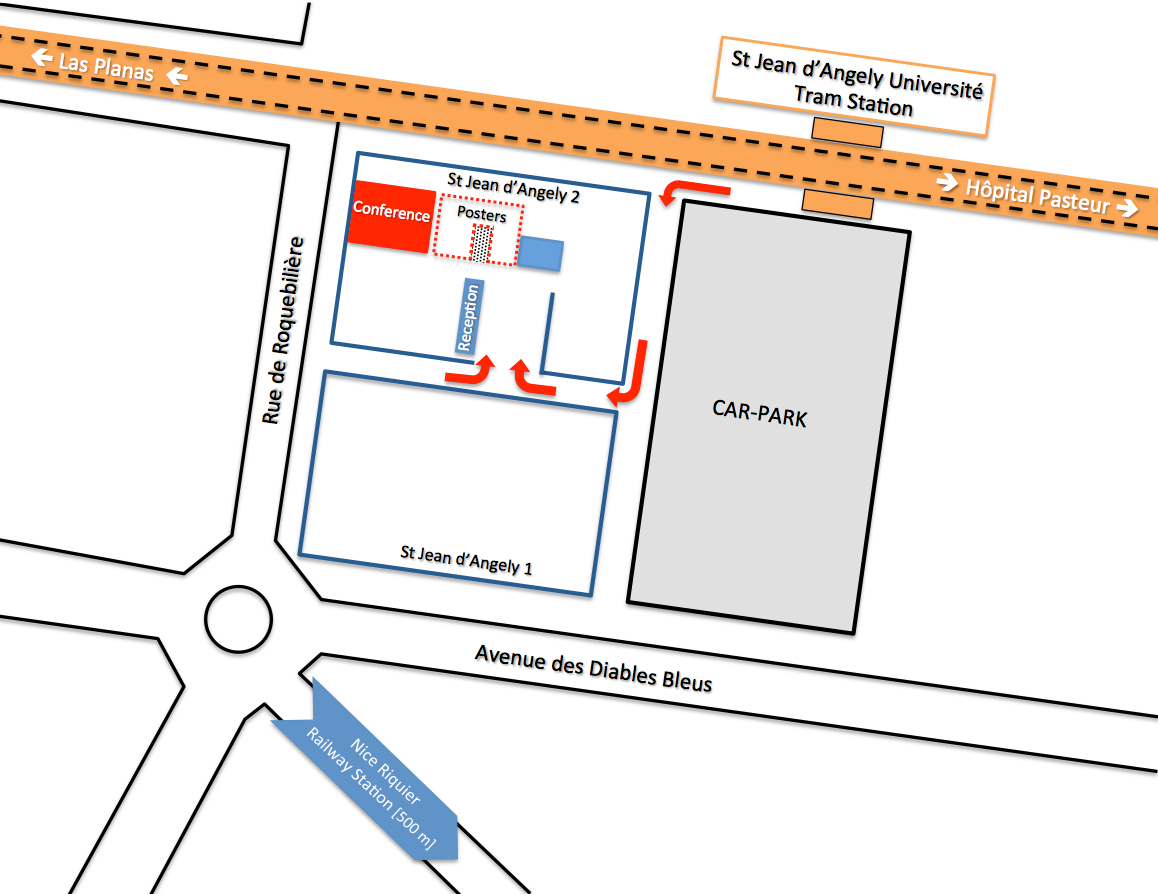 All transportation alternatives at http://www.ceparou06.fr/index.asp (journey, cost/fare, schedule)